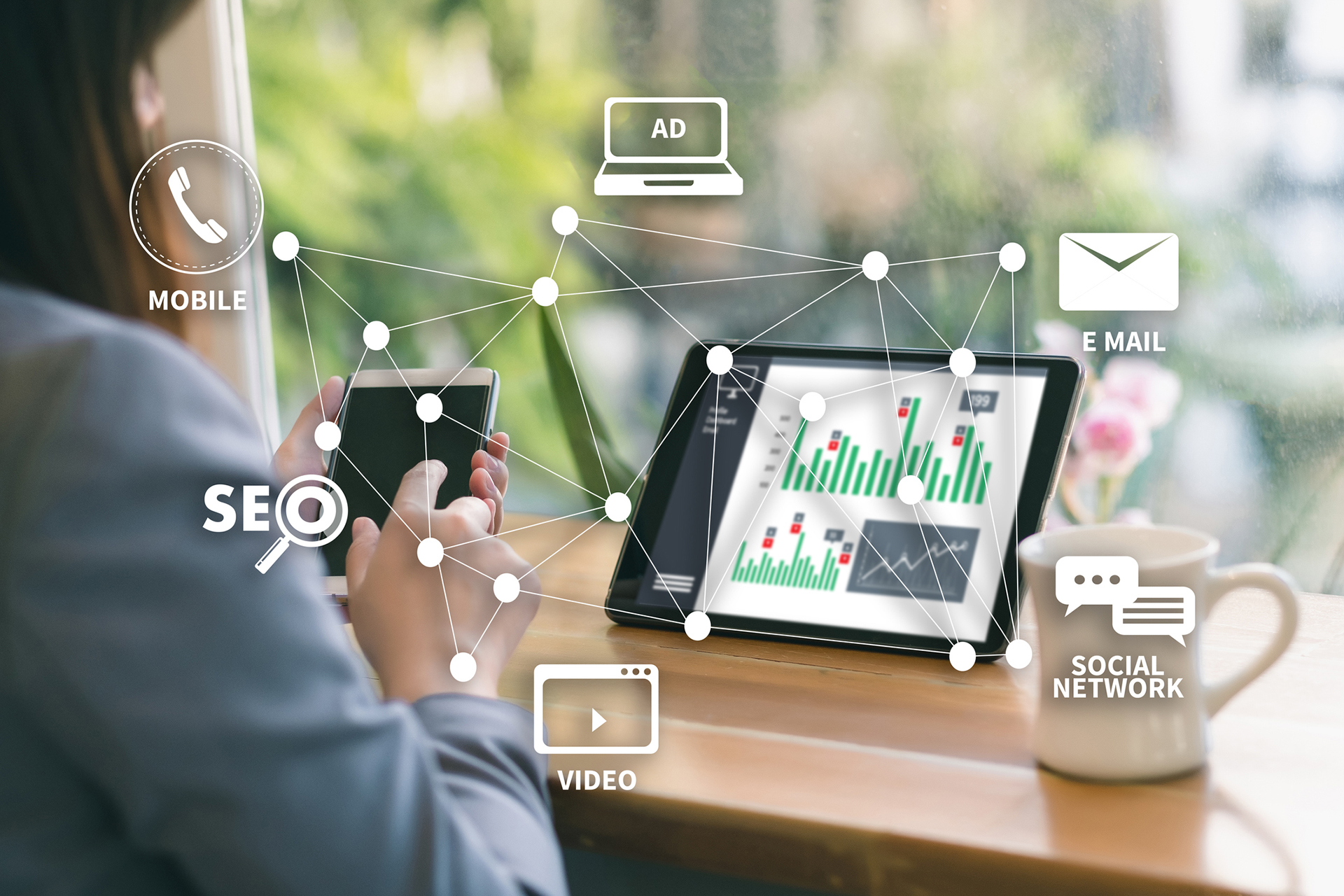 Comments Off

on Steps to a social media marketing strategy
Steps to a social media marketing strategy
Are you a business looking to create an effective social media strategy? There are many things to consider when developing your plan, from setting goals and defining the target audience to deciding on platform choice and scheduling campaigns. To get the most out of your efforts, it's important to understand different elements that go into creating a successful marketing campaign across various channels. In this article, we'll provide a comprehensive guide on how to build an efficient social media marketing strategy by covering key topics like planning & preparation, identifying objectives & KPIs, exploring possibilities with analytics data analysis, defining content types and using analytics tools for optimization.
Define your brand's goals and objectives for social media
When formulating a social media marketing strategy, one of the most important components is setting clear aims and objectives for your brand. Knowing your goals before you start engaging with customers online makes it much easier to determine how to move forward and measure success. Focusing on key metrics like increase in followers and engagement levels that are specific to your industry and brand will help you have a targeted approach that better tracks progress towards your goals. Creating achievable milestones and developing tactics tailored to your particular objectives is the key to a successful long-term social media marketing strategy.
Identify your target audience
In the realm of marketing and brand promotion, it is crucial to identify and understand your target audience before you initiate any campaign, as it sets the foundation for successful communication and connection with potential consumers. A target audience is a specific group of people who share common characteristics, needs, and preferences, making them the ideal recipients for a brand's message and products. A well-defined target audience enables businesses to fine-tune their strategies, ensuring that they are conveying the right message to the right people. By identifying your target audience, you not only save resources like time and money, but also significantly increase your chances of boosting sales and establishing a strong brand presence in the market. Remember, a clear understanding of your target audience is the key to unlocking the true potential of your marketing efforts.
Research the platforms that are most relevant to your business
In today's competitive business environment, it is essential for companies to identify and utilize the platforms that are most relevant to their specific niche, audience, and marketing efforts. Conducting thorough research into various social media channels, online marketplaces, advertising networks, and purpose-built technologies, will not only increase your company's visibility but also optimize performance and drive sustainable growth. Choosing platforms that offer comprehensive analytics, targeted user demographics, and the ability to connect directly with potential customers, will ensure that you are making informed decisions and establishing a solid foundation for your brand presence. A serious approach to researching these platforms not only enhances results and fosters expansion but also highlights your commitment to innovation and staying ahead of the curve. By customizing your approach to meet your unique business objectives, you will undoubtedly set your company apart from competitors and build lasting relationships with your target audience.
Determine the types of content you want to create and publish
Embarking on the journey to create and publish content can be both exciting and daunting. A crucial aspect to reflect upon is determining the types of content that align best with your interests, strengths, and the needs of your target audience. As you begin this exploration, consider experimenting with diverse formats such as blog articles, videos, tutorials, podcasts, and infographics. Delve into various topics that enthuse and challenge you, as well as those that hold relevance in today's dynamic world. Moreover, strive to infuse your content with a distinctive and authentic voice that resonates with your audience. An essential component of this process is researching and embracing best practices for each content format, while staying agile and receptive to feedback. Ultimately, your passion and expertise will guide you in crafting content that illuminates, captivates, and delivers value to the minds and hearts of your audience.
Plan a content calendar and create a production schedule
Planning a content calendar and creating a production schedule are two essential steps for any successful social media marketing strategy. With a well-thought content calendar, you can plan ahead and optimize when to post items to reach more people across platforms. A production schedule lets you break down the tasks needed to support content marketing efforts into manageable phases by establishing deadlines, assigning roles, and measuring progress metrics — all while keeping your marketing goals in perspective. It takes time and consistent effort but having an organized social media strategy can be one of the greatest investments you ever make for your business.
Monitor analytics and adjust your strategy accordingly
Effectively leveraging analytics is pivotal in today's competitive landscape. Businesses must continuously assess and adjust their strategies to accommodate the myriad changes and demands that arise. By closely monitoring analytics, organizations can identify patterns, trends, and crucial insights that inform vital decision-making processes. A dynamic approach ensures that enterprises remain nimble, adapting to fluctuations in the market, and capitalizing on new opportunities as they emerge. As a result, the process of reviewing and adjusting strategies based on analytics-driven data is a cornerstone of success for any organization aspiring to maintain its competitive advantage in the digital age.
Social media is one of the most effective tools you can use to grow your business. Whether you're just getting started or need to make changes to an existing social media plan, the steps outlined above are a great starting point. Defining your business goals, identifying target audiences, researching platforms, determining content types and planning for production are all crucial elements in the success of your social marketing strategy. Make sure to monitor analytics closely and adjust activities accordingly so that you can optimize your efforts for maximum results. It can be difficult to stay on top of it all—but thankfully there are experts ready and able to help you devise a plan tailored specifically for your brand. Contact us at BreakAway advertising today and let us take the reins on creating your perfect social media strategy.